---
Chair: Erin Kaseda, M.S.
Erin Kaseda, M.S., is a 5th-year doctoral candidate at Rosalind Franklin University in Chicago, IL, where she is completing a dual specialization in Neuropsychology and Health Psychology. She is Japanese-American and also serves as the chair of the ANA Japanese Special Interest Group. Erin's clinical and research interests include cognition in the context of pediatric medical illness, neuropsychological and biological markers of cancer-related cognitive impairment, and medical trauma. She is passionate about translating research into actionable policy change. Erin's neuroscience fun fact is that she has an extra lumbar vertebra! In her free time, she enjoys running and spending time outdoors with her dog, Hubble.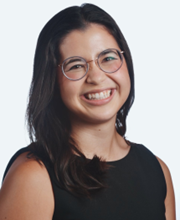 Advisor: Jennifer Lee, Ph.D.
Jennifer Lee, Ph.D., is a second-year fellow at Dartmouth-Hitchcock Medical Center and a graduate of Yeshiva University- Ferkauf Graduate School of Clinical Psychology with Health Emphasis. She is Korean American and fluent in spoken Korean. Her clinical interests include but are not limited to neurodegenerative disorders and epilepsy. She is passionate about culturally sensitive neuropsychology and expanding avenues for trainees of color to explore and grow in the psychology/neuropsychology field.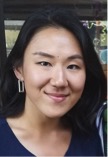 Jabeen F. Shamji Ph.D.
Jabeen F. Shamji Ph.D., is a clinical neuropsychology postdoctoral fellow focusing on pediatric and adolescent neuropsychology at the Applied Psychology Group of Texoma. She is a Pakistani-American who speaks Urdu fluently. Her clinical interests include understanding the influence of cultural and biopsychosocial risk and protective factors on neurocognitive and psychological conditions. Her research investigates social cognition, neurocognitive implications of acquired neurological/medical disorders, and culturally responsive neuropsychological assessment and intervention approach to foster a deep understanding of brain-behavior relationships. Outside work, she enjoys spending time with her husband and son, building Legos and jigsaw puzzles, cross-country road trips, cooking, workouts, and binge-watching her favorite television shows.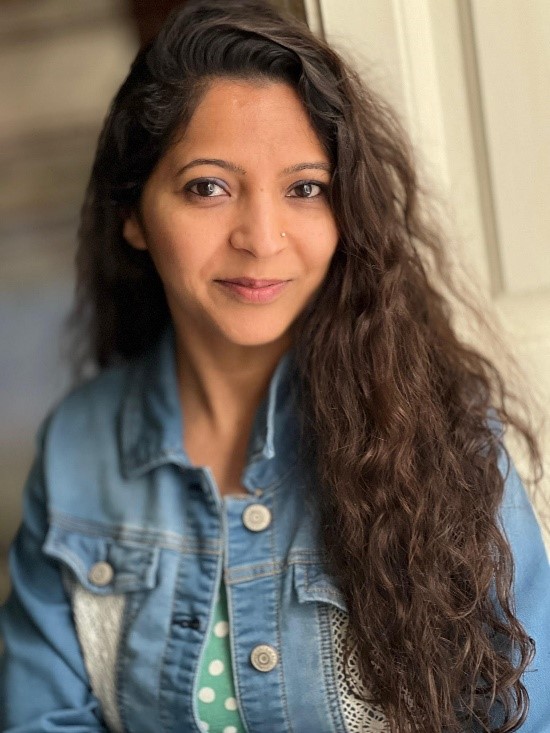 Palak Lunia, Psy.D.
Palak Lunia, Psy.D., is a clinical neuropsychology fellow at the Thomas Jefferson University/Sidney Kimmel Medical Center in Philidelphia. She is an international student from India. Her clinical and research interests include psychometric studies on neuropsychological assessment tools, cultural and linguistic neurocognitive among multilingual speakers, and cognitive rehabilitation. She is passionate about increasing the global impact of neuropsychological services, specifically to the underserved population. She enjoys reading and going on nature hikes to explore regional flora and fauna in her free time.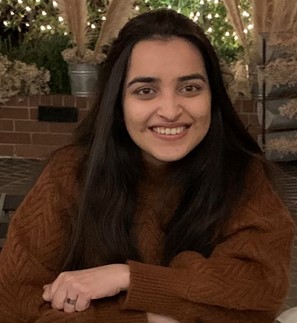 Afsara Zaheed, M.S
Afsara Zaheed, M.S., completed her graduate training at the University of Michigan and is currently a predoctoral intern at the UCLA Semel Institute for Neuroscience and Human Behavior and Resnick Neuropsychiatric Institute. She is Bangladeshi-American and proud to be able to speak, read, and write in Bangla! Her clinical interests are in adult and geriatric neuropsychology, and she enjoys working collaboratively with patients during feedback sessions to maximize treatment outcomes. Her primary research interest is understanding how different biological, psychological, and social factors influence late-life neuropsychological functioning. In addition to identifying novel biopsychosocial risk and protective factors, she is also interested in identifying modifiable determinants of late-life disparities in dementia among historically marginalized groups. Currently, Afsara is investigating whether sleep health mediates racial and intersectional disparities in cognition. In her free time, she enjoys cooking, watching Bollywood movies ('90s-'00s era), interior decorating, and planning (keyword) vacations.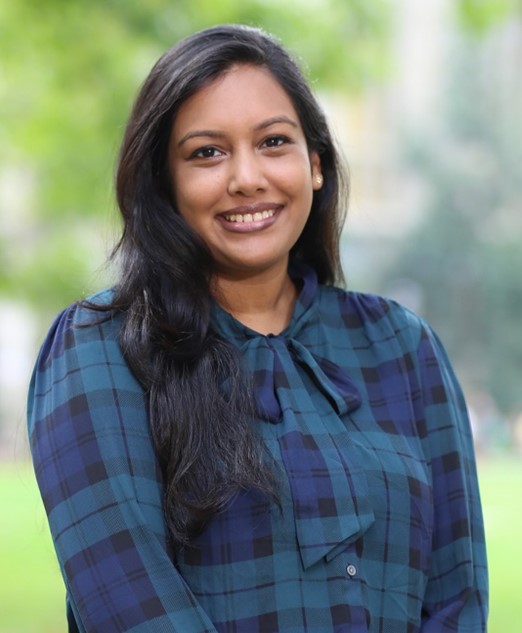 Angela Lee, M.S.
Angela Lee, M.S., is currently an intern at Children's Hospital Colorado and a graduate student at the University of Oregon. Angela is a bilingual Korean American. Her research has focused on the development of emotion regulation in parent psychopathology, and her dissertation examined the sociocultural context of emotion socialization. In addition to her passion for pediatric neuropsychology, Angela's clinical interests include parenting interventions that integrate dialectical behavior therapy. In her free time, Angela enjoys hanging out with her cat, Yumi, and exploring the city of Denver.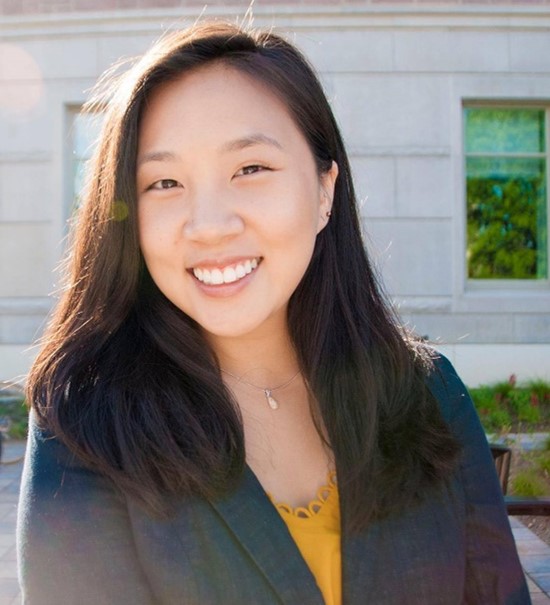 Lisa N. Cruz, M.A.
Lisa N. Cruz, M.A., is currently an intern at the West Los Angeles VA Medical Center and a Ph.D. candidate at Yeshiva University, Albert Einstein College of Medicine. She is Filipina American; she was born and raised in New Jersey and spent her childhood summers in the Philippines. Broadly, clinical/research interests include neuropsychology in aging, medical, and neurological conditions. Reducing sociocultural health disparities for marginalized groups is interwoven throughout her work. In her free time, she enjoys running, hiking, being immersed in nature, trying the amazing food in Los Angeles, and spending time with her fur babies (cats!).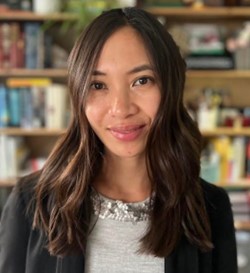 Laurie Chin, M.A.
Laurie Chin, M.A., is a 4th-year doctoral student at the University of Indianapolis in Indianapolis, Indiana. She is Chinese-American. Laurie's clinical and research interests include the impact of internalized ageism beliefs on cognitive aging, sociocultural determinants of dementia risk and response to diagnosis, and culturally informed neuropsychological assessment and supervision. She is passionate about advocacy for neuropsychology trainees, particularly those from systemically underrepresented groups, and health and aging policy relating to older adults' quality of life. In her spare time, Laurie enjoys thrift shopping, hosting dinner parties, kayaking, and cuddling with her cat, Taffy.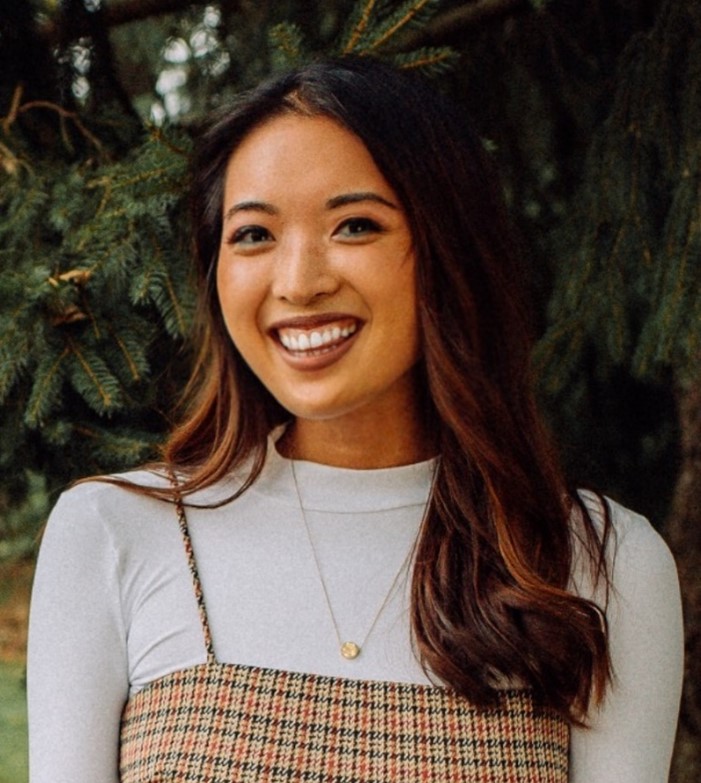 Bosi Chen, M.S.
Bosi Chen, M.S. is a doctoral candidate at SDSU/UC San Diego Joint Doctoral Program in Clinical Psychology. She is currently completing her APA-accredited doctoral internship in pediatric neuropsychology at Baylor College of Medicine/Texas Children's Hospital. She is an international student from China and is fluent in Mandarin and Cantonese. Bosi's research focuses on typical and atypical brain structural and functional development in early childhood using neuroimaging. Clinically, she is interested in neuropsychological functioning in children and adolescents with complex medical, neurological, and neurodevelopmental conditions. Bosi is passionate about integrating DEI in her research and clinical work and supporting underrepresented trainees in the field. She enjoys hiking, running, and exploring local restaurants and cafes in her spare time.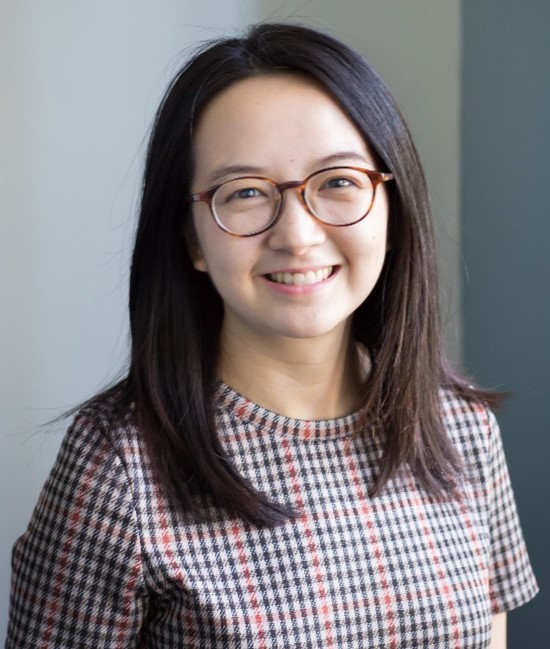 About the Student Committee
Rationale:
The purpose of the ANA Student Committee is to create a central group led by trainees (students, interns, and postdoctoral fellows) under the auspice of the larger ANA organization in order to increase trainee membership, participation, and collaboration; to keep ANA informed of trainee needs within ANA and the field of neuropsychology; and to create an interactive environment that enriches the relationship between trainees and current professionals.
Mission Statement:
The mission of the ANA Student Committee is to: a) foster a community for neuropsychology trainees of Asian descent or trainees working with individuals of Asian descent; b) promote the professional development, cultural competency, and international collaboration of ANA trainees; and c) enhance ANA's mission to ensure the accessibility and provision of excellent, culturally sensitive neuropsychological services for individuals of Asian descent with trainee-led initiatives.
Accomplishment:
The ANA Student Committee has established many initiatives, including our monthly Community Corner bringing you ANA committee updates, trainee resources, and discussions. Our monthly Research Digest showcases the latest in research relevant to ANA's mission. Our Trainee Membership Database has also been established with the Membership Committee. We hold monthly socials/events to provide additional resources and space for trainees to connect and discuss their experiences. Additionally, the committee has developed a new peer mentorship program which will be launching in the fall to further provide networking opportunities and resources. Finally, you can also see updates and content relevant to our students on social media such as Twitter (@AsianNeuropsych) and the ANA Facebook. Connect with us through our email: anastudentcommittee@gmail.com.
---